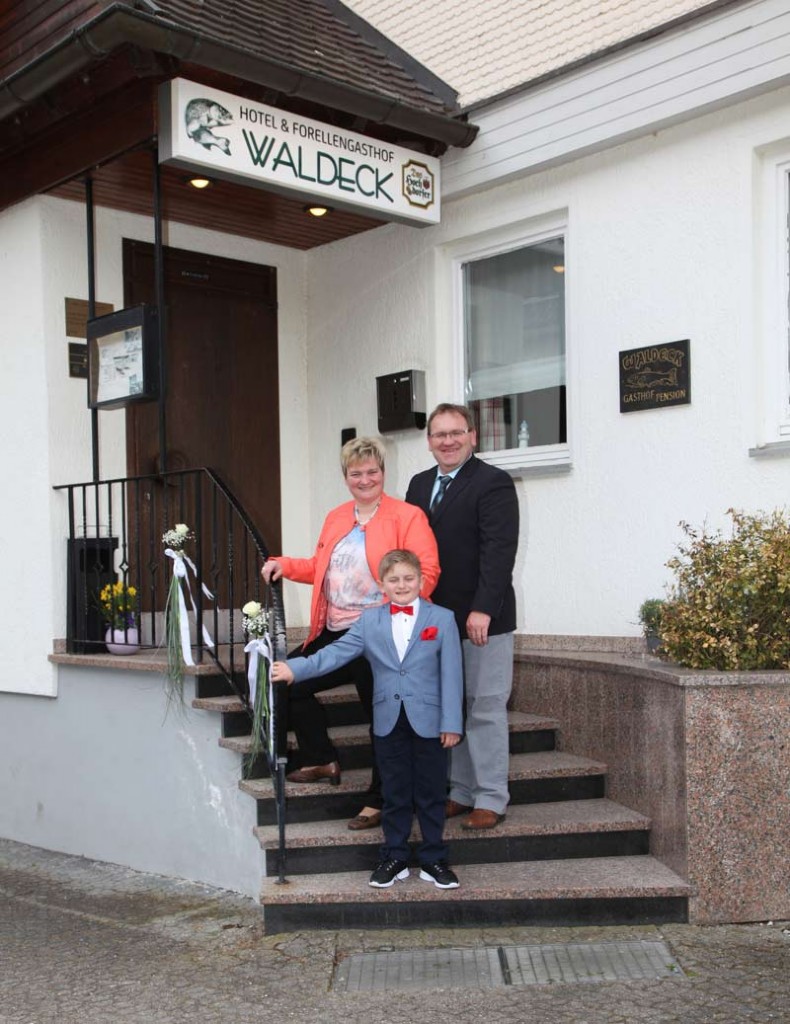 Welcome to Forellengasthof Waldeck!
Hotel and Restaurant in Horb am Neckar
Quaint and comfortable
You are looking for a haven of peace, an inn with a really comfortable atmosphere? Then you are at the right place! The Forellengasthof Waldeck with its idyllic location at the foot of Isenburg in the beautiful Neckar Valley invite you to relax and dream.
Spacious rooms
All of our bright and modern rooms are equipped with TV, telephone, shower / bath, toilet and television. For our Internet freaks free Wi-Fi is available. In addition, some rooms have balconies with a panoramic view on our fishing waters and the small creek next to the house. The air in our valley is crystal clear and fresh, real country air to fill your lungs with joy.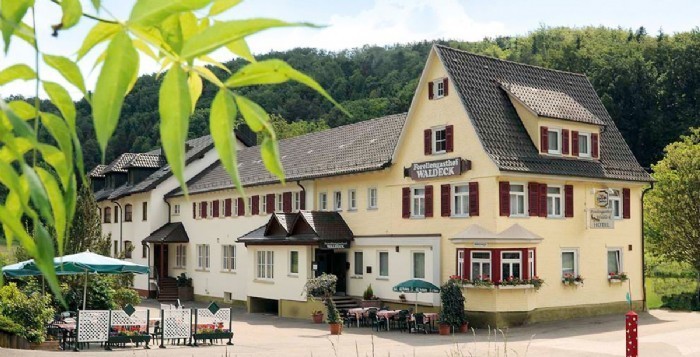 Regional and seasonal ...
... Is the motto of our kitchen. Of course, our chef is only preparing fresh produce. Enjoy one of our fresh home-bred trout, or try the tender meat from the hot stone. To accompany this we pour the best beers and wines from the region. Our menu is constantly updated and supplemented by seasonal products.
The garden terrace – a haven of peace
In summer, our garden terrace is an inside tip for connoisseurs. Whether you opt for a sundae or a cool lager, we offer a highly comfortable environment. If you are stressed, you have the possibility to recharge your batteries and nature lovers can explore the stunning surroundings.
Festival guests welcome!
However, the Forellengasthof Waldeck is not only an attraction for independent travellers. We also provide the ideal setting for parties and meetings. Up to 120 people can be accommodated in our house. Our employees take care of the perfect decoration and try their best to fulfill all of your wishes. Depending on the occasion we provide a dance floor or technology for conferences. Thank you for your timely appointment.
Contact
Make a reservation today for your vacation or meeting at Forellengasthof Waldeck! We expect your call or mail.
Here are our contact details:
Family Falkenstein-Pfefferkorn, Mühlsteige 33, 72160 Horb-Isenburg
Tel .: +49 (0) 7451/38 80 Fax: +49 (0) 7451/4950, www.forellengasthof-waldeck.de
We are looking forward forward to see you at Forellengasthof Waldeck in Horb!